IEEE Pervasive: Oct-Dec 2020 issue is out!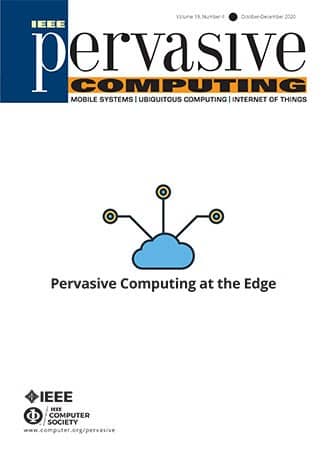 The latest issue of IEEE Pervasive is out! The Oct-Dec 2020 issue features Guest Editors Nigel Davies, Victor Bahl, Ramon Caceres, and Roy Want and their selection of articles on Edge Computing!
Edge computing offers the promise of supporting the demanding requirements of the next generation of pervasive computing and IoT systems.
You can access their Guest Editors' Introduction and Marc's EIC message ("The New Normal") free of charge on the issue's homepage.
Previous Post